Access your billing information online, anytime.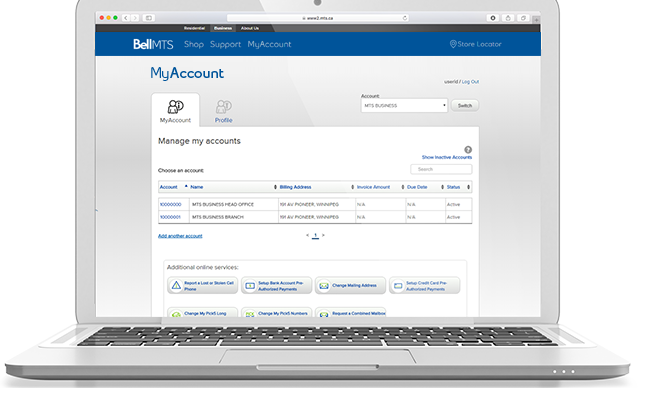 Billing
Sign up or change credit card pre-authorized payments
Sign up or change financial institution pre-authorized payments
Online Bill
Enjoy the ease and convenience of accessing your Bell MTS bill online with these free features and benefits.
Securely access bill history as of January 15, 2016 within 48 hours of signing up.
Reduce your environmental footprint.
View, save and print PDF versions of your bills that look identical to your paper bill.
Wireless
See your wireless service information.
View your contract expiry date.
View device details, plan details, and optional features.
Get user guides and support info.