Enjoy the best of entertainment.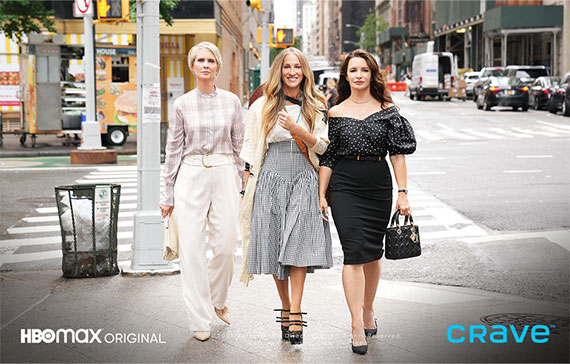 Crave is your complete premium entertainment experience with HBO, Showtime, the best movies, TV series and Originals that you can't find anywhere else. It's all new and it's all here.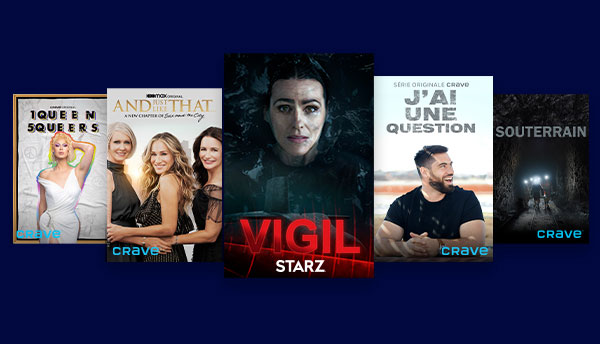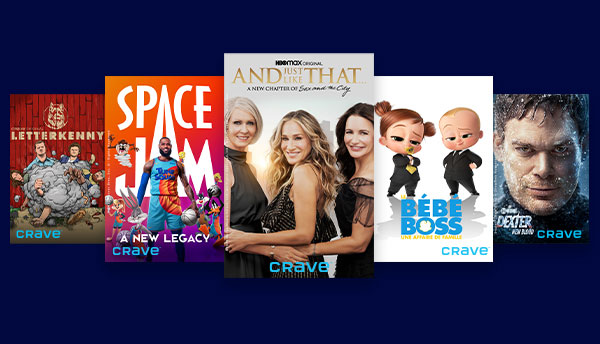 Crave
The best series and movies including the latest Originals from Crave, HBO, HBO Max, Showtime, the entire HBO library and the biggest Hollywood blockbusters. Enjoy in English and French.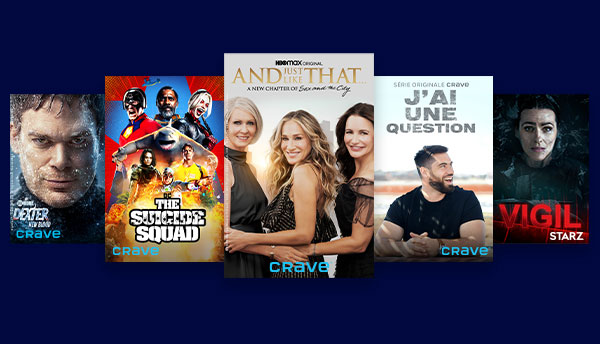 Crave with STARZ + Super Channel
The choice for entertainment lovers. Enjoy the latest from Crave, HBO, HBO Max and Showtime, the entire HBO library, the biggest Hollywood blockbusters, plus bold original series and even more movies with STARZ, as well as round-the-clock esports and heartwarming entertainment. Including US Superstations.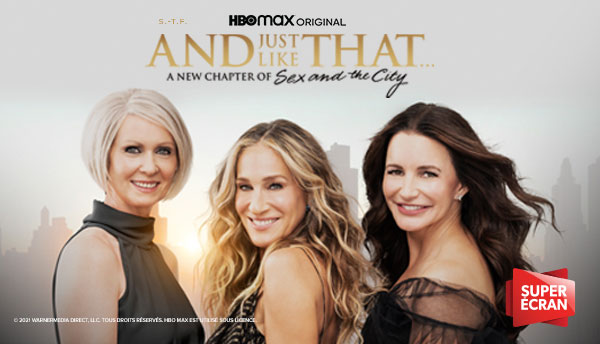 SUPER ÉCRAN
Enjoy access, in French, to Hollywood's and Québec's latest hit movies, HBO, Showtime, hit TV series, and originals from SUPER ÉCRAN.
With Bell MTS, watch SUPER ÉCRAN live and on demand, on all your screens.

On demand
With Crave on demand you get access to all the movies and series that air on the live channels and more, whenever you want.
Crave
Stream Hollywood's biggest movies and your favourite series from HBO, Showtime and more.
View additional details
Premium Channels are subject to a minimum 30-day subscription.
(1) Crave app is available with select compatible Apple and Android devices. Requires Mobile network or Wi-Fi connection (except to watch your downloaded recordings). Content viewed over Wi-Fi at home will count towards your monthly Internet data usage (if applicable). Mobile data charges may apply. Other conditions apply.
(2) Available to Fibe TV customers who have not subscribed to the Movie and Series Pack in the last 120 days. Pricing is based on continued subscription to an eligible Fibe TV package and the Movie and Series Pack at $25/mo., less $25/mo. credit for 2 months. Price is subject to increase after promotion. Any change made to services may affect the price and/or result in the loss of credits or promotions, as the case may be, as eligibility conditions may vary.
Crave and all associated logos are trademarks of Bell Media Inc. HBO and related service marks are the property of Home Box Office, Inc., used under license. All rights reserved. All images, artwork and trademarks are the property of their respective owners. ©2021 WarnerMedia Direct, LLC. All Rights Reserved. HBO Max™ is used under license. © 2021 Warner Bros. Ent. All Rights Reserved.