What is Total Internet?
With Bell MTS Total Internet, your home internet and wireless data are together in one, simple plan. Whether you're browsing online at home or streaming music at the gym, internet is the same wherever you go, so stop paying for it twice.

All Total Internet plans include:
Access at home:
High speed internet at home, including in-home Wi-Fi.
Access on the go:
Flat rate, Canada-wide wireless data on your smartphone.
Personal mobile hotspot service so you can turn your smartphone into a Wi-Fi hotspot.
Total Internet plans
Add up to five members to your plan and share your internet access with all of your family.
$118.95 a month
3 Members
$143.95 a month
4 Members
$168.95 a month
5 Members
Next, add Bell MTS MyPlan for the features and minutes you need.
Every MyPlan begins with the Bell MTS Wireless Starter Plan:
Call Display
Voicemail Lite (three one-minute messages)
Unlimited text, picture, and video messaging
Unlimited international text messaging from Canada
Unlimited Wi-Fi at Bell MTS Wi-Fi hotspots
Add minutes for each member:
200 Manitoba minutes (includes unlimited Manitoba-wide calling after 6 p.m. and on weekends): $10 a month
Unlimited Manitoba-wide calling: $15 a month
Unlimited Canada-wide calling: $20 a month
Upgrade with Speed Boosts.
All Total Internet plans include in-home internet speeds up to 10 Mbps. And you can add additional Speed Boosts for even faster downloads.
150 Mbps, 300 Mbps and Gigabit Speed Boosts only available where FiON is available.
Contact us to find out the plans available to you.

25

50

150

300

940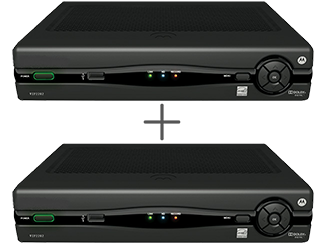 Bonus offer for Bell MTS Ultimate TV® customers:
Receive a special bonus of two additional wired set-top box rentals and PVR service free – as long as you are on Total Internet. A value of up to $12.00 a month.
Things to know
Services available in select areas. Actual speeds may vary and are not guaranteed. Unlimited internet service is subject to our Internet Use Policy and our Fair Use Policy which outlines our network management practices. Bell MTS is a trademark of Bell Canada.