Cottage life just got better.
Enjoy truly amazing TV with the best satellite TV service in Canada.
A picture quality as ultra-stunning as your outdoor scenery.
Access up to 200 channels on all your devices with the best TV watching app, so you can watch inside or outside.1
Record on a sunny day so you can watch on a rainy day with our exclusive HD PVR.
Unwind with the latest blockbusters and hot TV series on demand with an Internet connection.2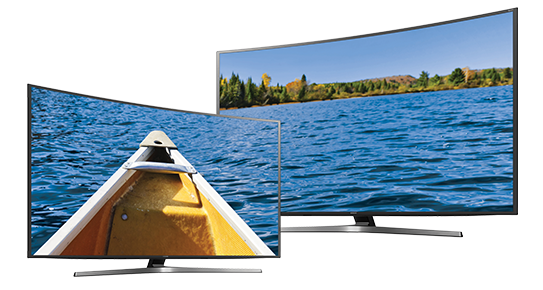 Get Satellite TV with all the major networks, popular channels and an HD PVR.
Guaranteed savings of $10/mo.* off the regular price for 1 year.
Right now, pay only
$45.95/mo.
Current regular price of $55.95/mo. Prices subject to change. *Applies to full billing periods. Available in select areas.
Installation included.
View additional details
(1) With select compatible Apple and Android devices. Requires mobile network or Wi-Fi connection. Select live and on demand channels/content from your Satellite TV subscription is available for viewing. Content viewed over Wi-Fi at home will count towards your monthly Internet data usage (if applicable). Mobile data charges may apply. Channels/content subject to change without notice and blackout periods may apply. To download the Fibe TV app and for more details, see bell.ca/tvapp. Viewing on the Fibe TV app is available up to HD and picture quality may vary based on Internet speeds. Other conditions apply.
(2) Satellite TV On Demand requires subscription to an Internet package with a minimum of 2 Mbps download speed. On Demand content viewing will count towards your monthly Internet usage. Rentals start at $4.99.