Star Trek: Discovery on Space premieres September 24 at 7:30 p.m. New episodes Sunday at 7 p.m.
The iconic global franchise will return to television for the first time since 2005 with a new ship, new characters and new missions, while embracing the same ideology and hope for the future that inspired a generation.
Get Space now for only $4/mo. with the Adventure channel group. You'll also get access to Peachtree TV, Bravo, American Heroes, and Spike.
Add now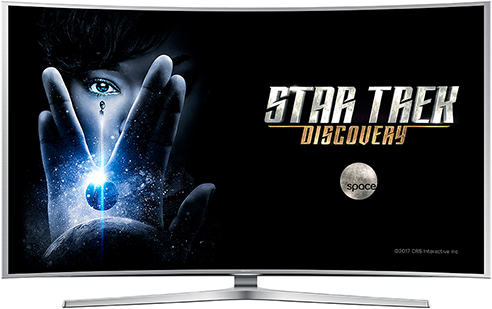 Catch over 100 football games on CTV and TSN.
It's easy. With the Time Shift East and West packages and TSN 1, 2, 3, 4, and 5, you can watch every U.S. professional football game* televised in Canada on CTV channels across the country and on TSN.
Get Time Shift East and Time Shift West for $6/mo. ($3/mo. per package).
*Based on current TV schedule. Subject to change.
Add it now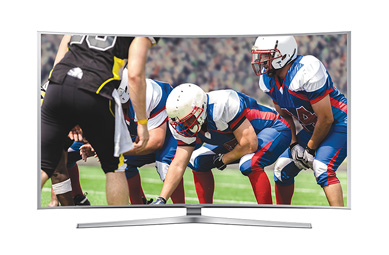 Day
Date
Time (ET)
Game
Bellmedia Networks
THURSDAY
Sept.21
8:30pm
Los Angeles Rams @ San Francisco 49ers
TSN
SUNDAY
Sept.24
1:00pm
Denver Broncos @ Buffalo Bills
CTV Toronto
CTV Kitchener
CTV Alberta
1:00pm
Houston Texans @ New England Patriots
CTV Montreal
CTV Atlantic
CTV Saskatchewan
CTV BC
1:00pm
New York Giants @ Philadelphia Eagles
CTV Ottawa
CTV Northern Ontario
1:00pm
Tampa Bay Buccaneers @ Minnesota Vikings
CTV Winnipeg
1:00pm
Atlanta Falcons @ Detroit Lions
TSN2
1:00pm
Pittsburgh Steelers @ Chicago Bears
RDS
4:05pm
Seattle Seahawks @ Tennessee Titans
TSN2, RDS
4:25pm
Cincinnati Bengals @ Green Bay Packers
CTV Network
8:30pm
Oakland Raiders @ Washington Redskins
TSN2, RDS
Monday
Sept.25
8:15pm
Dallas Cowboys @ Arizona Cardinals
TSN, RDS2
CraveTV now available.
With thousands of hours of TV shows, CraveTV is a true 'on-demand' service. Watch your favourite TV shows whenever and wherever. Order CraveTV for only $5.99. Call us at 204-225-5687 to order today.
Learn more
New On Demand
The Wilde Wedding
Vengeance: A Love Story
The Big Sick
Wonder Woman (2017)
The Hero