Voicemail Upgrade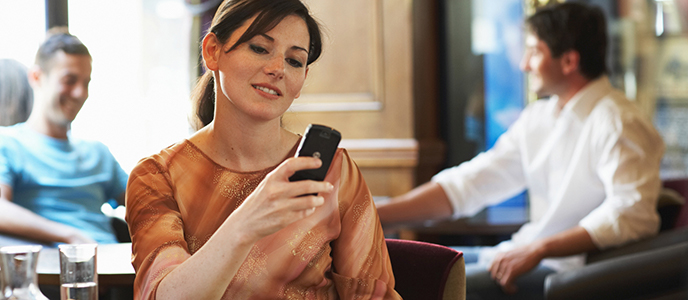 Upgrade your voicemail - save up to 25 three-minute messages and get Visual Voicemail for iPhone.
Order now
Do you get a lot of calls from friends, family, business customers or co-workers? Ever miss an important message because your voice mailbox was full? With Voicemail Upgrade, you can receive up to 25 three-minute messages that can be saved for 25 days.
This is more messages than your plan includes. With the voicemail upgrade, your mailbox doesn't fill up so quickly and you get all of your messages. In comparison, Voicemail Lite that comes with your plan allows you to save three one-minute messages.
Visual Voicemail for iPhone
Voicemail Upgrade also includes Visual Voicemail* for iPhone users. This is not included with your plan - only with this upgrade. Visual Voicemail displays caller and voicemail information right on your screen and lets you listen to voicemail messages in any order you want.
There's no need to enter a password and call in to check messages. Just scroll through your messages and erase or archive them right from your screen.
Support
Wireless Voicemail Instructions
Visual Voicemail Support:
View additional details
Not available for purchase separately from your wireless plan.
Note: When accessing voice messages by dialing in on your keypad please note that Airtime charges will apply. While roaming out of province long distance and data roaming charges may apply, in addition to airtime and roaming charges. When using a landline Touch Tone phone to access your messages, long distance charges may apply, but airtime charges will not apply.
*Customers must have a Data connection in order to use Visual Voicemail. Data charges may be incurred when a voice mail is deposited in the customers Visual Voicemail box. Customers can listen to this voice message as many times as they want without incurring charges.
Touch Tone is a trademark of Bell Canada, used under license.