Upgrade My Device
Is it time to replace your old wireless device with a new one that has the latest features? Upgrade today – you don't even have to leave the house!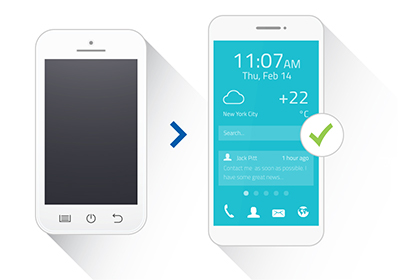 If you're a Bell MTS wireless customer you can now shop online 24/7 for a new device. It'll be mailed to you, then you can activate it from the comfort of your couch.
Upgrade now
Sign into MyAccount
If you're a MyAccount customer, just log in. See what your new phone and MyPlan options are.
1. First, find out if you're eligible for an upgrade and how much time you have left on your existing contract. Then take a look at all of our available devices and learn what models, colours, and features we offer. Most devices available in the Bell MTS stores can be ordered online.
2. Next, build your own wireless plan with Bell MTS MyPlan. You'll need a wireless plan to go with your new device. With Bell MTS MyPlan create a plan that's unique for you. Choose the amount of minutes and data that you want.
3.To finish, check out securely using your credit card, all from your MyAccount.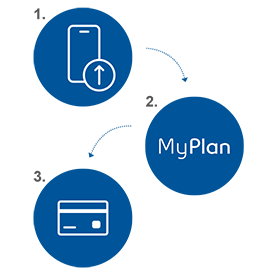 Upgrade more than one device
You can find out how much time is left on all of your wireless contracts.
Not a MyAccount customer? Sign up now!
Access your Bell MTS services. Convenient features. Anywhere. Anytime.
View and pay your bills, move your services, order a new wireless device and plan, change your TV channel packages and more, securely online. To lean more, visit Discover MyAccount.
At this time, MyAccount is available to customers with home services. Business customers should Contact Us for more information.