Affordable plans for everyone
Bell MTS has affordable rate plans to fit your needs. Our plans let you customize the voice and data you want - whether you buy a new phone or bring your own.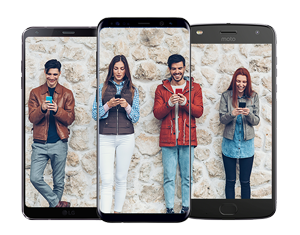 Every MyPlan begins with the Bell MTS Wireless Starter Plan:
Unlimited Canada-wide text, picture, and video messaging

Voicemail Lite (three one-minute messages)

Call Display

Unlimited international text messaging from Canada

Unlimited Wi-Fi at Bell MTS Wi-Fi hotspots
Build your plan or choose from one of our favourite combinations:
Or choose a voice or data light plan:
No data
Unlimited minutes in Manitoba
$ 40 /mo.
2.5 GB
Canada-wide data
Unlimited minutes in Manitoba
$ 50 /mo.
Build your own wireless plan with Bell MTS MyPlan.
Create your own plan with the amount of minutes and data that you want. Make a plan that's just for you.
Build your MyPlan