Business Internet + phone bundles
Professional Internet



24/7 business grade support, Starter Web Hosting Package, domain name registration
Value Line Light

Voicemail and Voicemail to Email functionality, choice of Call Display or Call Forwarding

Long distance
Free Canada calling
From
$69.90/mo.1
*Promotional rate with a 3-year term
Professional Mach 1 Internet



24/7 business grade support, Starter Web Hosting Package, domain name registration
Value Line Light

Voicemail and Voicemail to Email functionality, choice of Call Display or Call Forwarding

Long distance
Free Canada calling
From
$79.90/mo.1
*Promotional rate with a 3-year term
Professional Mach 2 Internet



24/7 business grade support, Starter Web Hosting Package, domain name registration
Value Line Light

Voicemail and Voicemail to Email functionality, choice of Call Display or Call Forwarding

Long distance
Free Canada calling
From
$99.90/mo.1
*Promotional rate with a 3-year term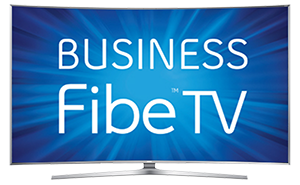 Fibe TV is good for business.
Drive traffic, engage visitors and boost employee satisfaction.
Learn more
View additional details
Current as of March 26, 2018. Limited time offer. Available to new customers where access and technology permit and where phone service is not CRTC-regulated. Subject to change without notice and cannot be combined with any other offer. Installation fees may apply. Unlimited calling and Internet usage must comply with the Bell MTS Business Terms and Conditions and Internet Usage Policy; see bellmts.ca/internetusage. Internet speed and Wi-Fi signal strength may vary with your configuration, Internet traffic, server, environmental conditions or other factors. Phone calls billed are rounded up to the next minute. Taxes extra. Other conditions apply. Bell MTS is a trademark of Bell Canada. (1) Early cancellation charges may apply.