How to use Holiday Countdown
Fibe TV customers can start counting down to Christmas day with the Holiday Countdown free app. This is the perfect app on your TV to get you and your family in the festive mood.
The Holiday Countdown is an interactive holiday-themed app on your TV that includes activities that are fun and easy-to-use. With this app, Fibe TV customers can enjoy:
Easy access to on demand Holiday Movies.
Holiday music with Rudolph Radio.
Read-A-Long interactive books.
Karaoke feature Sing-A-Longs.
Fun and interactive Naughty or Nice surveys where viewers can compete with other members of their household and choose their own holiday-themed avatar.
Plus, many more games, puzzles, and a daily challenge.
Also, On Christmas Eve, you can track Santa's progress around the globe and watch video clips from different cities with fun Christmas facts.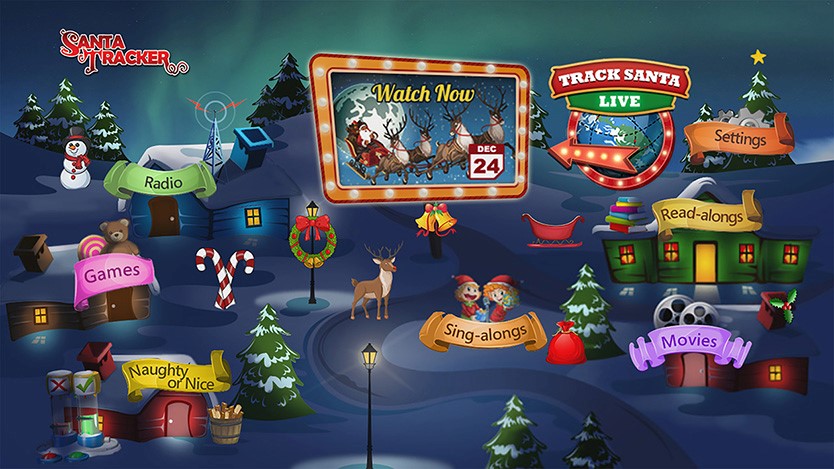 How do I launch an App?

Holiday Countdown is launched by going to channels 15, 82, 1015 or 1082 and pressing the OK / Select button

Is the content on the Holiday Countdown Free?

Except for some Holiday Family Movies that are promoted in the Movie Section, all other content within the Holiday Countdown app is Free.

Why is there a charge for Movies in the Holiday Countdown?

Holiday Countdown also offers an easy way to find holiday theme movies within the Fibe TV Video on Demand. These movies, for the most part, are provided at a fee.

Where do I find the holiday fireplaces?

The holiday fireplaces can be found through Holiday Countdown app by going to the MOVIES section of the app.

Will Holiday Countdown be around all year?

No, the Holiday Countdown app will arrive on November 19, 2020 and go back to the North Pole on January 4, 2021.