Online classes are in session
with unlimited Fibe Internet.
Fibe 50 Internet 24-month promo
$80/mo.
The best just raised
the bar.
The Bell 5G network is rolling out.*
*Starting in select areas of Vancouver, Calgary, Edmonton, Montréal and the Greater Toronto Area.1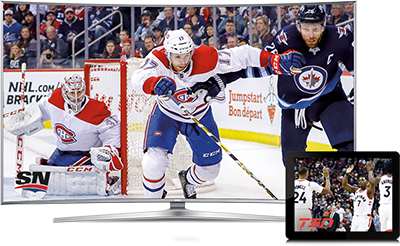 Catch the NHL and NBA playoff action on Fibe TV
When you add the Sports Fans channel group.
Bell. The best
network for iPhone.
Our lowest price of the year. Get iPhone 11 for just $19.83/mo.2 with Device Return Option (0% APR).
With Bell SmartPay™ on an eligible 2-year plan starting at $60/mo. One-time Connection Service Fee ($40) applies.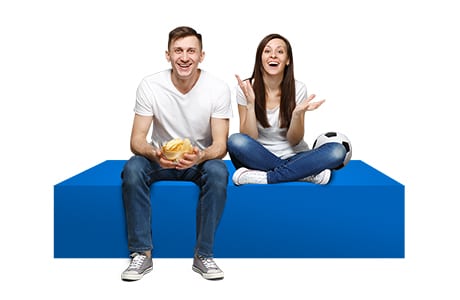 Get 4K picture quality with Fibe TV.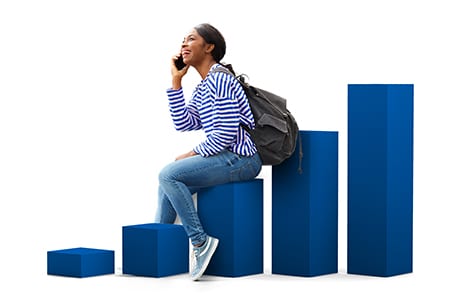 #1 in Canada's biggest wireless network test.3
View additional details
(1) Current as of June 11, 2020. 5G is available with compatible devices. Coverage is approximate; actual coverage may vary and may not include indoor coverage; see bell.ca/5G. The 5G network symbol appearing on a 5G device while in use means that 5G is available on the Bell network in the surrounding local area of the device. Speed, performance and whether a 5G device uses the available 5G depend on various factors including topography, environmental conditions, the current serving radio conditions at your location, and whether the device is actively downloading or uploading data and subject to Bell's Internet traffic management practices (e.g., priority access to emergency personnel and critical infrastructure personnel). See bell.ca/ITMP. Outside 5G areas, 5G devices will continue to have access to our fastest 4G speeds available.
(2) Monthly price based on full price of the device split over 24 months after Device Return Option deferred amount of $190 and agreement credit of $339.24 applied. At the end of the 2-year term, pay $190 (0% APR) or return your phone in good working condition. Taxes on the financed amount (before deferred amount) are payable with your monthly device payments. Good working condition means the phone must turn on, navigate properly to home screen, keyboard and/or touchscreen are responsive and functional, free of any visible chips, cracks, missing parts, dead pixels or dark spots and battery and battery cover must be included. For an Apple iPhone, the "Find My iPhone Activation Lock" function must be turned off and no longer linked to your Apple ID (iCloud account). For an Android smartphone, "Activation Lock Protection" (also known as "Device Protection") must be turned off.
(3) Based on a third party score (Global Wireless Solutions OneScore™) calculated using wireless network testing in Canada against other wireless networks of combined data, voice, reliability and network coverage. See bell.ca/network for details.
™Trade-mark of The Source (Bell) Electronics Inc. All rights reserved.