Stay connected with unlimited Internet access
With Bell MTS, you get unlimited Internet on any of our Fibe Internet plans. Stay connected and in the know, with unlimited Internet usage for worry-free surfing.
Amazing Wi-Fi technology for your home.
With blazing-fast speeds, the Home Hub 3000 provides broad and reliable coverage throughout your home. It's perfect for simultaneous use of multiple connected devices: smartphones, laptops, tablets, gaming consoles and more.
Learn more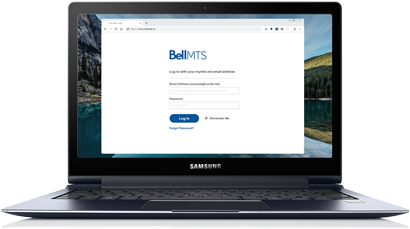 Bell MTS Mail
Get your own Bell MTS email address with Bell MTS Mail and access your email online, anytime. Manage your contacts, calendar and emails all in one convenient location. Log in to mtsmail.ca.
Learn more