First Rate Unlimited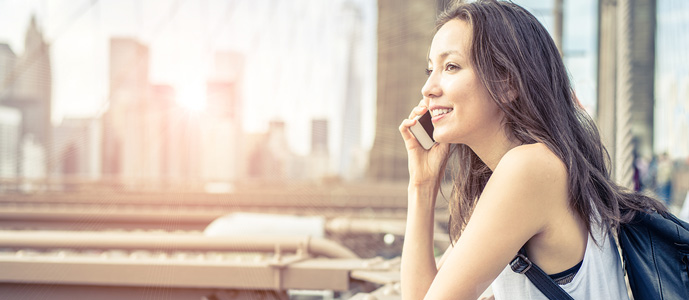 If you call evenings and weekends in Canada and to the U.S, the First Rate™ Unlimited Long Distance plan is for you.
Talk to anyone you like, anywhere in Canada and the U.S. any evening or weekend for $0.20 per minute and never pay more than $17.95 a month in long distance charges. Call less and you'll pay less.
Evenings (starting at 5 p.m.)
All day weekends
Monthly plan fee of $2.95 and monthly network charge of $4.95 per phone line applies in addition to calling charges
Includes statutory holidays (if holiday falls on a weekend, rates are extended to the following Monday)
Regular long distance basic rates apply outside specified calling times
Statutory holidays include: New Year's Day - Louis Riel Day - Good Friday - Victoria Day - Canada Day - August Civic Holiday - Labour Day - Thanksgiving Day - Remembrance Day - Christmas Day - Boxing Day
View additional details
Available for residential customers who choose Bell MTS for Long Distance service. Unlimited calling applies to direct-dialed voice calls within Canada and to the U.S. (including Alaska and Hawaii) but does not include Calling Card, Internet or data Long Distance minutes. If you have more than one phone number combined on one bill, the $17.95 maximum will be applied to each phone number. Evening calling refers to calls made Monday to Friday between 5 pm and 8 am. A plan fee of $2.95 per month and a network charge of $4.95 per month, applies to Bell MTS' First Rate™ Unlimited Long Distance plan. Bell MTS Unlimited Long Distance calling in Canada and to the U.S. is intended for residential calling. Chat or party lines, long distance calls made using 3-Way Calling or multi-party conference calls may be restricted. Use of the service, including unlimited usage, is subject to compliance with the Bell MTS Terms of Service; bellmts.ca/legal. Long distance charges are rounded up to the next full minute.
Trademarks: First Rate and Bell MTS are trademarks of Bell Canada.