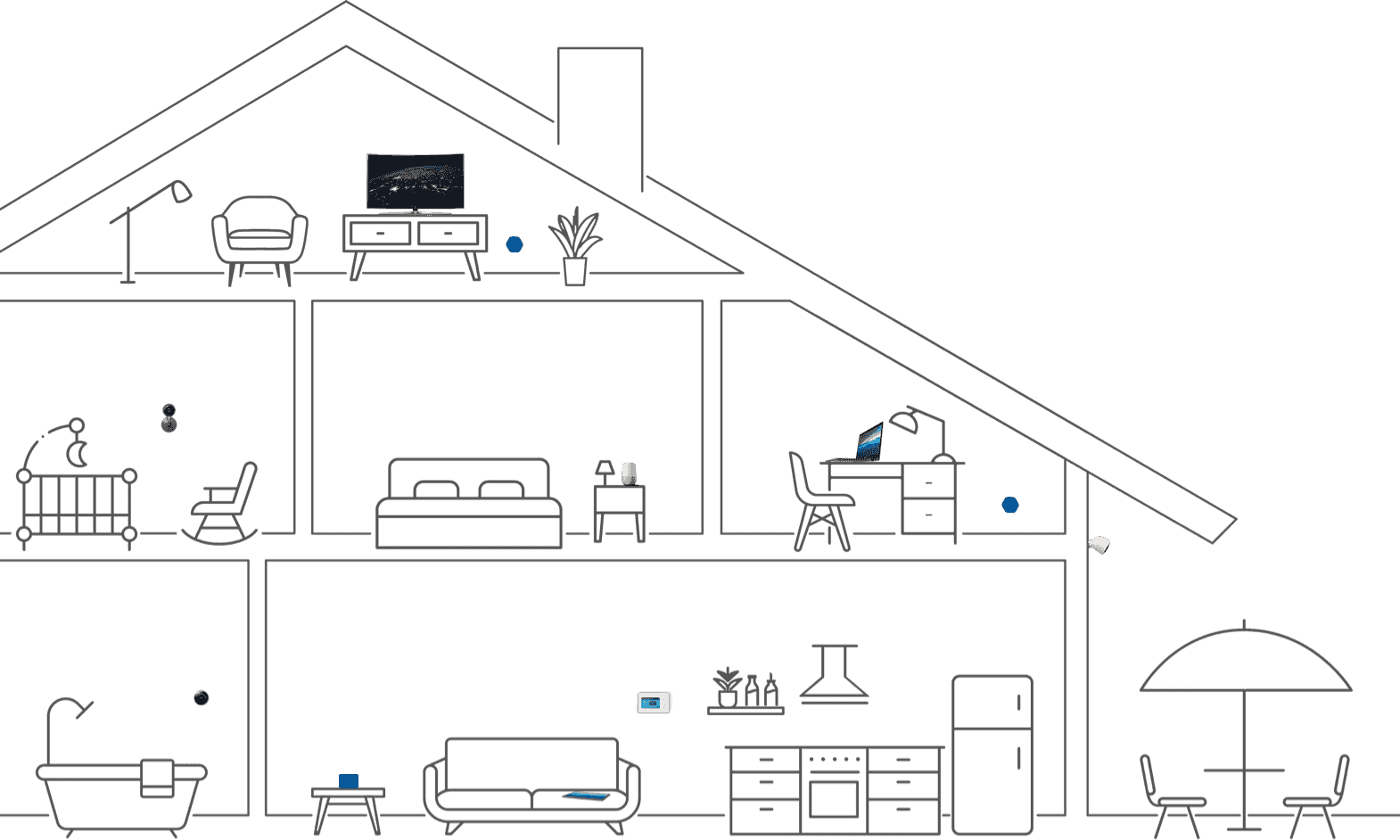 Wall-to-wall coverage
Nobody does Wi-Fi like Bell MTS. Whole Home Wi-Fi delivers fast, wall-to-wall Internet thanks to our Wi-Fi pods. They work together to create a seamless, powerful Wi-Fi network in every room.
Smart network
Always get the strongest signal and the best speeds available with Bell MTS Whole Home Wi-Fi. Our smart network continuously optimizes your devices' connection based on usage, thanks to our combination of band steering and channel hopping technologies.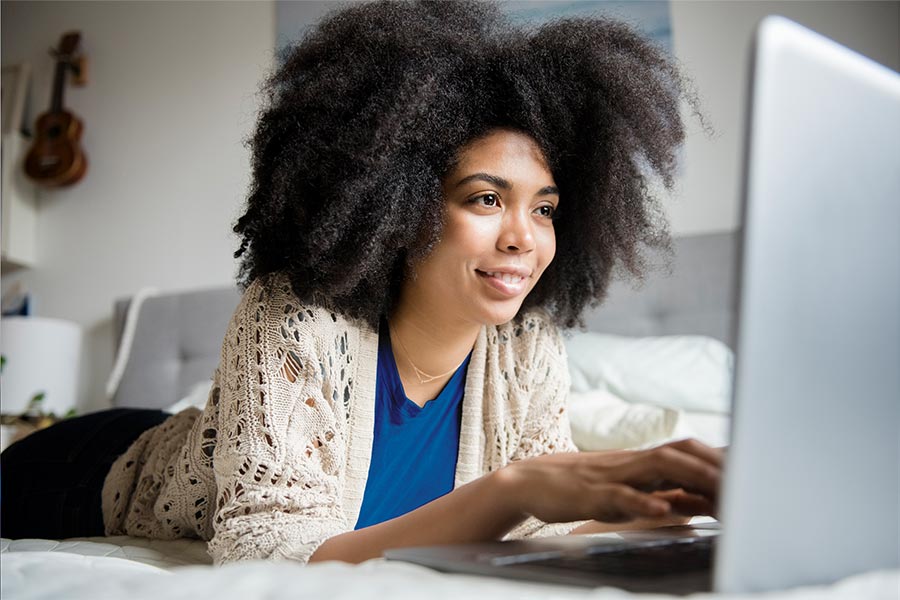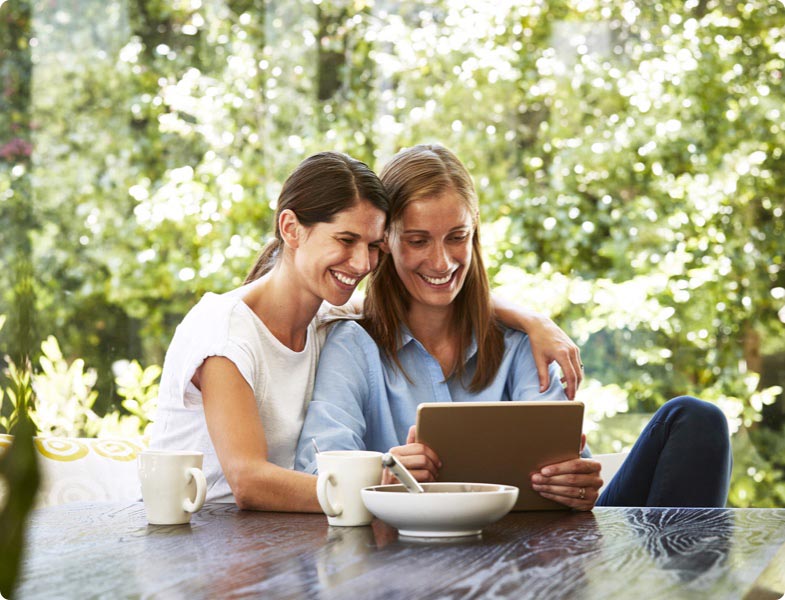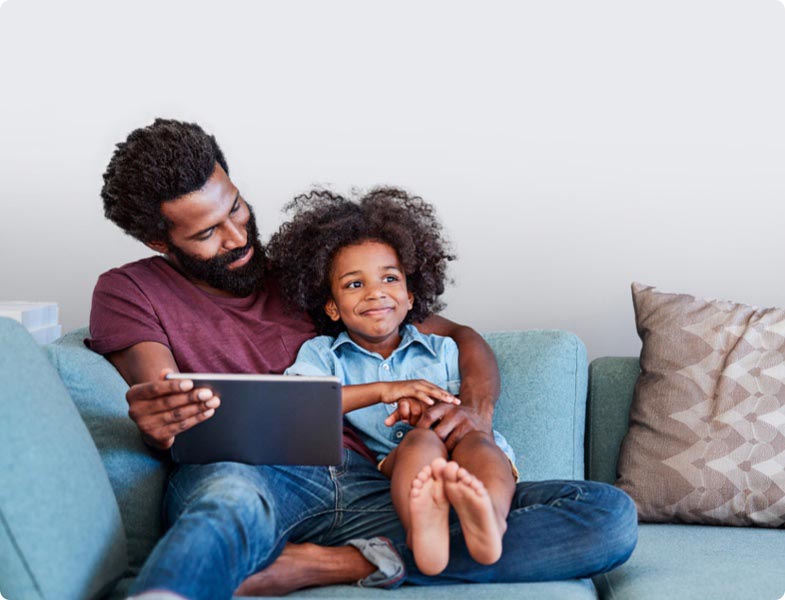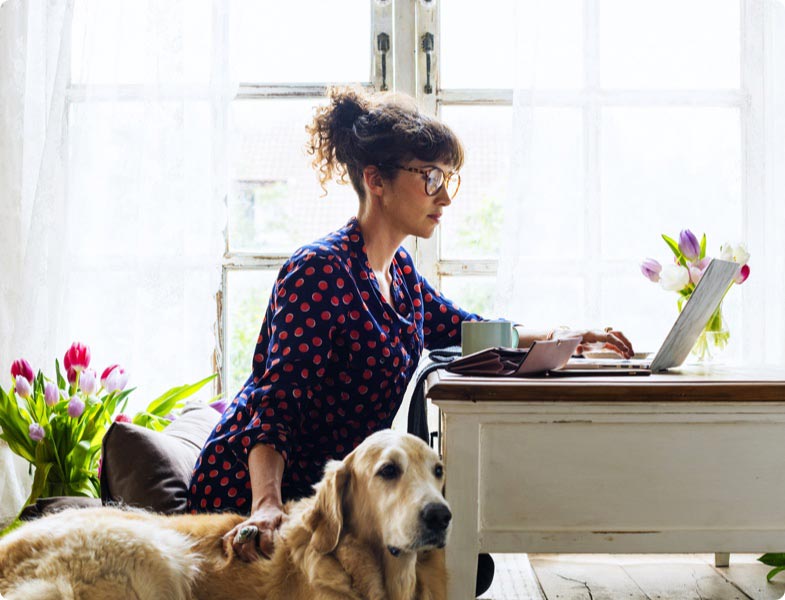 Bell Wi-Fi app
An app to easily manage your home network.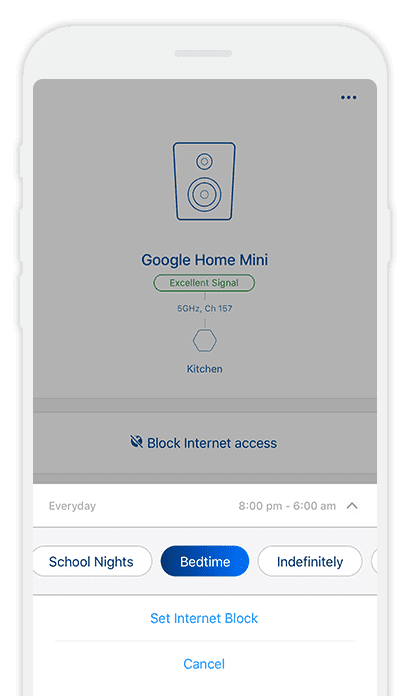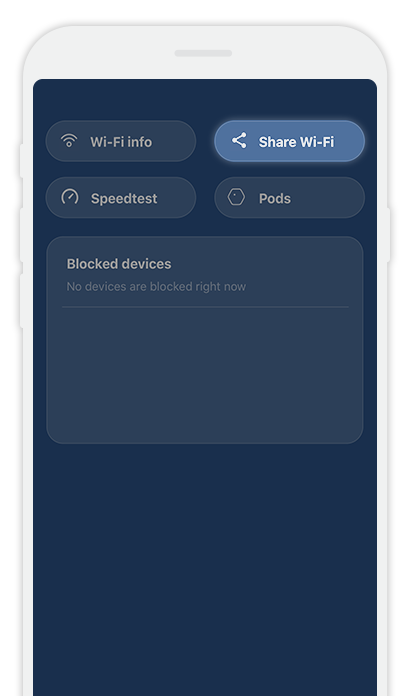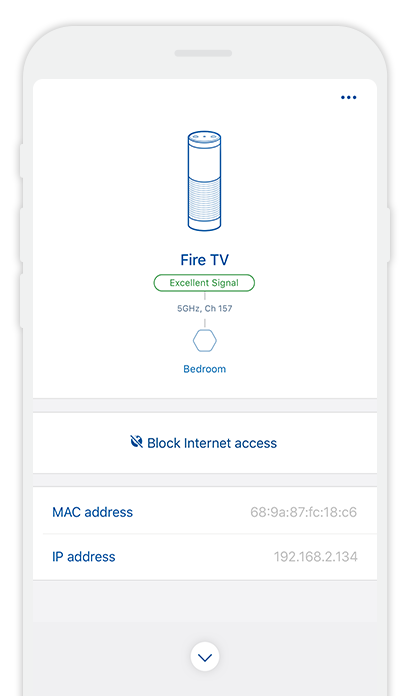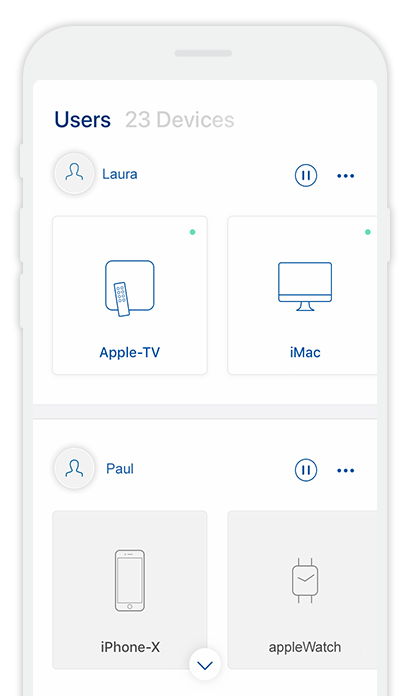 Enhance your coverage with our Wi-Fi pods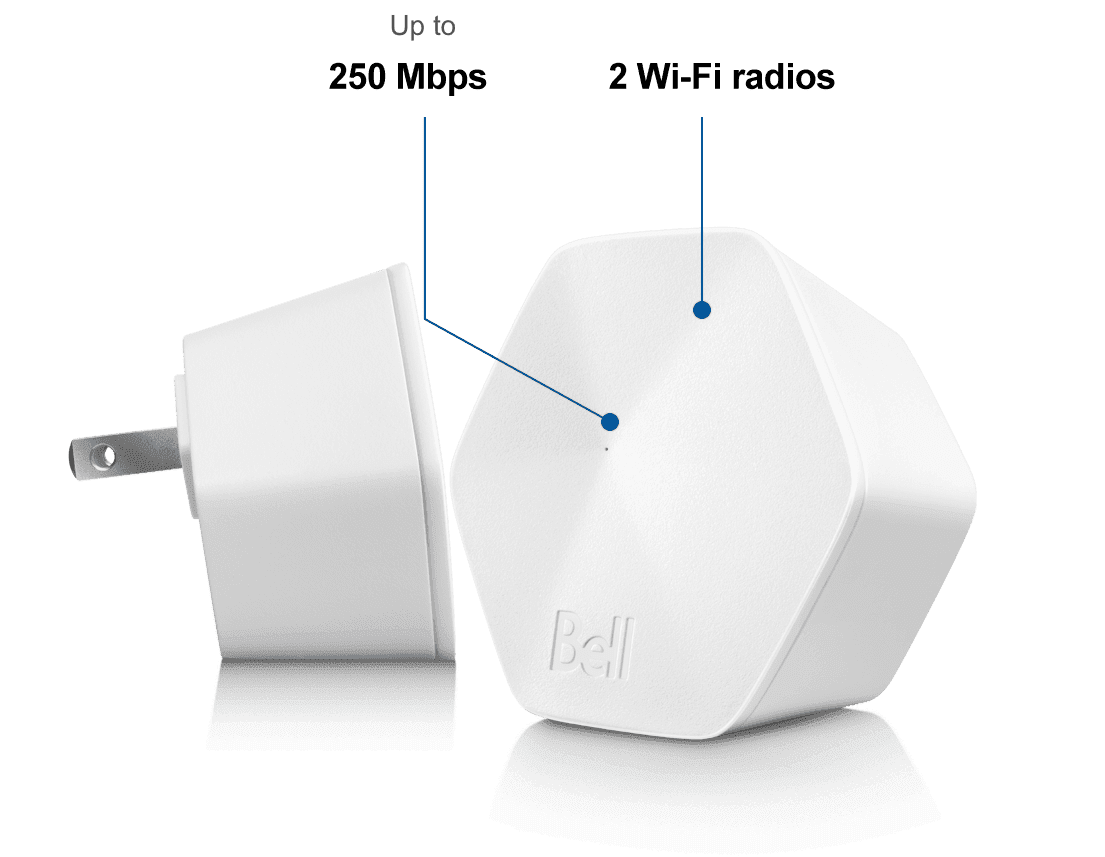 Wi-Fi Pod mini
6-pack rental
$5/mo.
(additional pods: $2/mo. each)
Need help with this product? Get support
Get fast and reliable fibre-powered Internet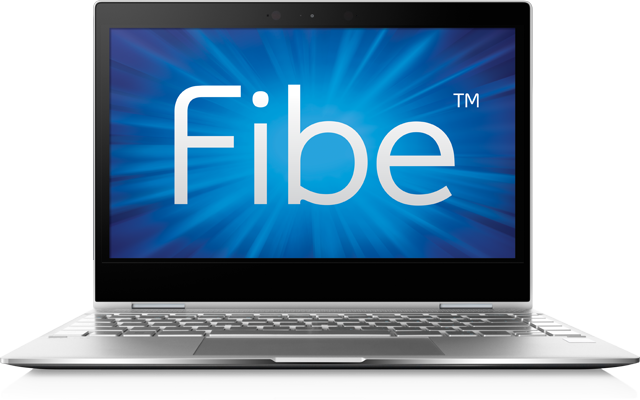 Fibe 50
Download speed up to
50 Mbps2
Upload speed up to
5 Mbps2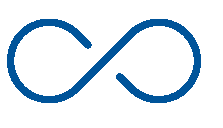 Monthly usage
Unlimited3
24-month promo
$80/mo.4
Current price: $105.95/mo.
Prices subject to increase after promo.
To check availability and order:
1 877 411-0175

Add Wi-Fi pod minis to your Fibe Internet service for only $5/mo.
How to order
Not a Fibe Internet client?
Existing Fibe Internet client?
View additional details
Limited time offers. Available to new customers in Manitoba, where access and technology permit. Subject to change without notice and cannot be combined with any other offer. Taxes extra. Other conditions apply, including minimum system requirements. Fibe and Bell MTS are trademarks of Bell Canada.
Available to residential customers with continued subscription to an eligible Bell MTS Internet service and an account in good standing, where access and technology permit. Price is subject to increase during your subscription. Any change made to services may affect the price and/or result in the loss of credits or promotions, as the case may be, as eligibility conditions may vary. Additional Wi-Fi pod rental available on a single basis, up to a maximum of 6 additional pods per account. Pods may be new or refurbished at Bell MTS's choice.
(1) Home Hub 3000 is available with new subscriptions of Fibe 50 Internet and above. Whole Home Wi-Fi is available on all High Speed Internet Plans.
(2) Actual speeds may vary and are not guaranteed. Many factors affect speed such as location, customer equipment, simultaneous use of Fibe TV (if applicable), topographic and weather conditions and network management. Upload access speeds will vary depending on the distance between the customer's modem and switching equipment from Bell MTS. Fibe 50: Get up to 5 Mbps upload speeds. Fibre to the home customers can get up to 50 Mbps upload speeds.
(3) Use of the service, including unlimited usage, is subject to compliance with the Bell MTS Terms of Service; bellmts.ca/legal.
(4) Pricing is based on continued subscription to: Fibe 50 Internet at $105.95/mo. less $25.95 credit for 24 months; current price: $105.95/mo. Any change made to services may result in the loss of credits or promotions, as eligibility conditions may vary. Except as otherwise stated, your bundle discount will not be applied during any promotion or combined with other offers. Only available to customers who have not had Bell MTS High Speed Internet in the last 3 months.