Moving is the perfect time for an upgrade.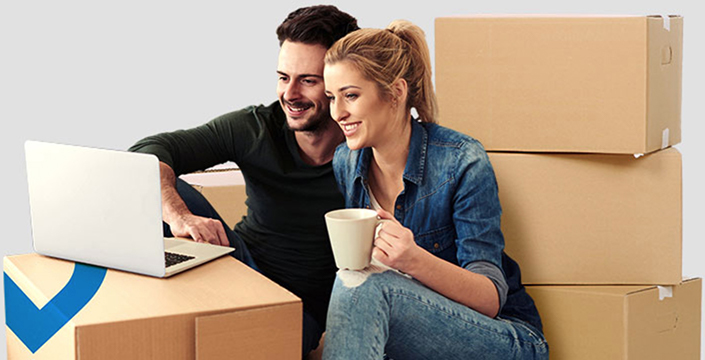 Let us arrange your move today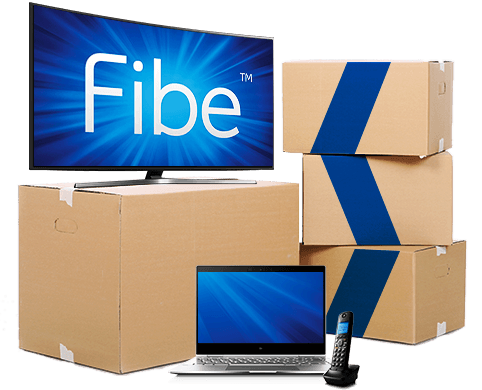 Treat your new home to amazing services.
TV service that brings you 4K picture quality and a combination of features you won't find anywhere else.1
Fast and reliable unlimited Internet.2
Home Hub 3000 that provides broad and reliable Wi-Fi coverage throughout your home for all your devices.3
More info
Less info
Bell MTS Fibe TV
Get access to more of the most-loved channels plus movies and shows on demand, and enjoy features you won't find anywhere else.
Immersive experience
Absolutely stunning 4K picture quality.
Amazing Whole Home PVR
Record, watch, pause and rewind live shows on all your TVs.
Move your TVs where you want
Move your TVs where you want, when you want, with our wireless set-top boxes.
Restart
Restart shows in progress or from the past 30 hours.
Crave™ and Netflix
Watch your favourite shows with Crave™ and Netflix.
Take your TV viewing to
new heights with 4K.
Jaw-dropping
picture quality
With 4x the detail of Full HD, it's the very best picture quality available.
Immersive
experience
A TV experience that is so realistic that you will think you are there.
Cutting-edge
technology
The best picture quality is powered by our Bell MTS network.
The best picture quality
4K Ultra HD has four times the detail of Full HD. With a resolution of 3840 x 2160 pixels, you get a sharper image with deeper colours to make everything you watch look more realistic.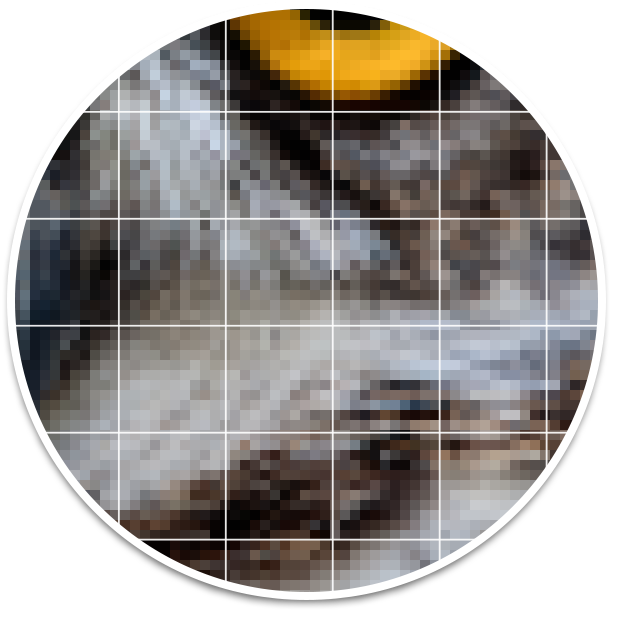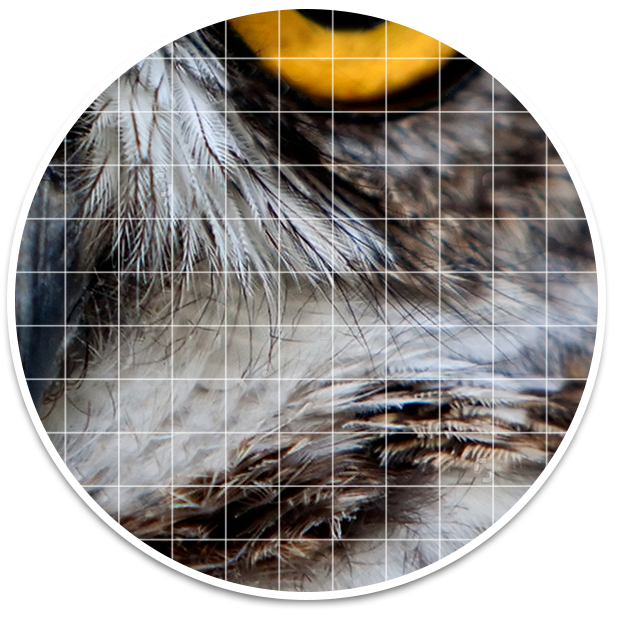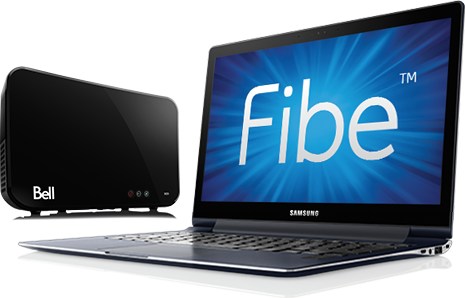 Gigabit Fibe is here
Our fastest unlimited Internet plan delivering download speeds up to 940 Mbps.
Amazing Wi-Fi technology for your home
The new Home Hub 3000 provides broad and reliable Internet coverage throughout your home for all your devices.
Unlimited Internet
Unlimited Internet usage for worry-free surfing.
All Internet plans include:

Unlimited Internet
Worry-free surfing on all internet plans.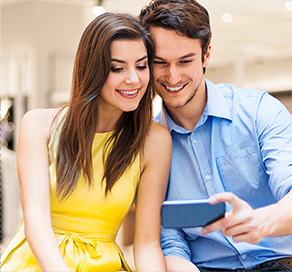 Wi-Fi hotspots
Free Internet access at all Bell MTS Wi-Fi hotspots.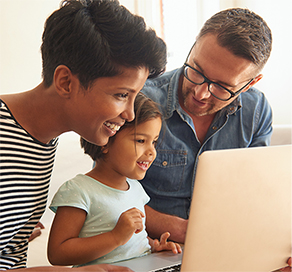 In-home Wi-Fi
Get your own in-home Wi-Fi network and get fast and powerful home Wi-Fi.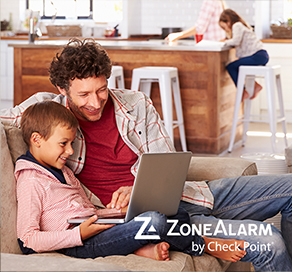 ZoneAlarm® Extreme Security
Provides you with a complete security package, including anti-virus/anti-spam, firewall, data protection and more.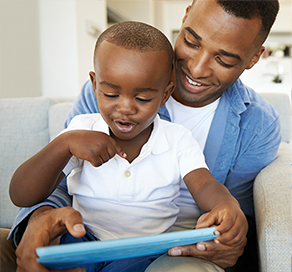 Bell MTS email
Get your own Bell MTS email address with Bell MTS Mail and access your email online, anytime.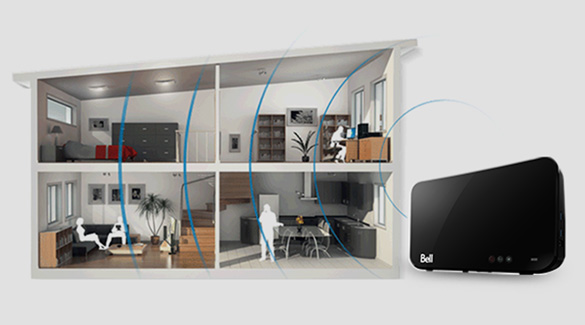 Our most advanced Wi–Fi.
With its market-leading 12 antennas, exclusive tri-band technology and blazing-fast speeds, the Home Hub 3000 provides broad and reliable coverage throughout your home for all your devices. It's perfect for simultaneous use of multiple connected devices: smartphones, laptops, tablets, gaming consoles and more.
Experience a new level of Wi-Fi management.
Manage your settings with the easy-to-use web interface: control Wi-Fi access, view your usage by device, conduct speed tests and much more. Learn more.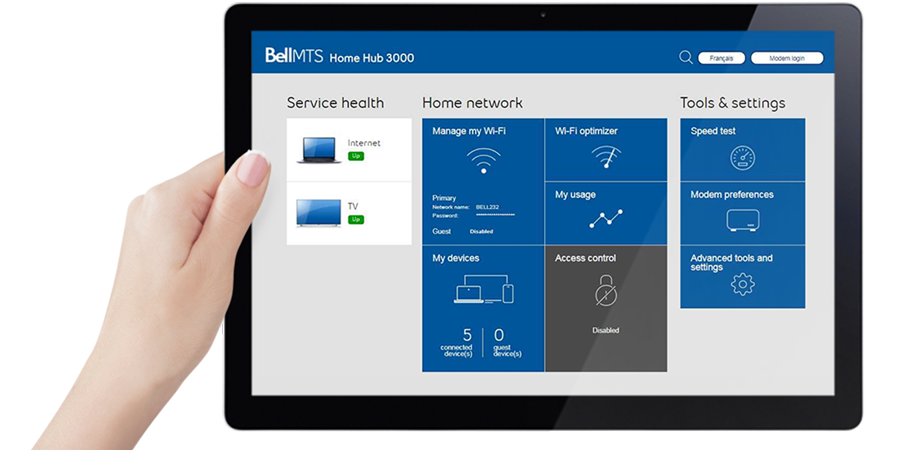 Bell MTS makes moving easy.
We know that moving takes a lot of time, that's why we offer professional stress-free installation that works on your schedule. Upgrading is easy: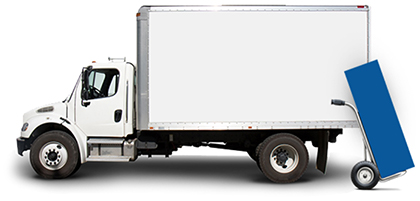 Professional installation.7
Installation appointments are available seven days a week in many communities.
Don't just get home security.
Get Bell MTS Smart Home security.
Combine Bell MTS Smart Home with your Internet service and
get a $5/mo. bundle credit.
View additional details
(1) 4K picture quality requires 4K TV, 4K programming, wired set-top box plus 4K service, and a subscription to Fibe 50 or faster Internet service with Bell MTS. Availability of 4K content is subject to content availability and device capabilities (4K TV). Bell MTS 4K TV Service only available on one TV per household. Service available in select areas. Fibe TV and Bell MTS are trademarks of Bell Canada.
(2) Use of the service, including unlimited usage, is subject to compliance with the Bell MTS Terms of Service; bellmts.ca/legal. Actual speeds may vary and are not guaranteed. Maximum speeds can only be obtained on a wired connection. Many factors affect speed such as location, customer equipment, simultaneous use of Fibe TV (if applicable), topographic and weather conditions and network management.
(3) Installation and/or wiring charges may apply. Product is available only to Bell MTS High Speed Internet customers on plans with download speeds of 50 Mbps or faster. Eligibility is subject to change and only available in select areas. Wi-Fi is an open technology subject to interference. Speed and performance varies based on environment. Actual speeds and connectivity may vary and are not guaranteed. The security of wireless devices cannot be guaranteed.
(4) Available with select channels/content, excluding US networks and non-local content, and subject to viewing limitations.
(5) Whole Home PVR service is available for $8/mo. when you subscribe to Bell MTS Fibe TV Service. Each additional TV requires one set top box rental (Wired $3/mo., Wireless $6/mo.).
(6) Netflix and Crave TV membership required. Crave TV and its associated designs are trademarks of Bell Media Inc.
(7) Available in select areas.