Access your billing information online at any time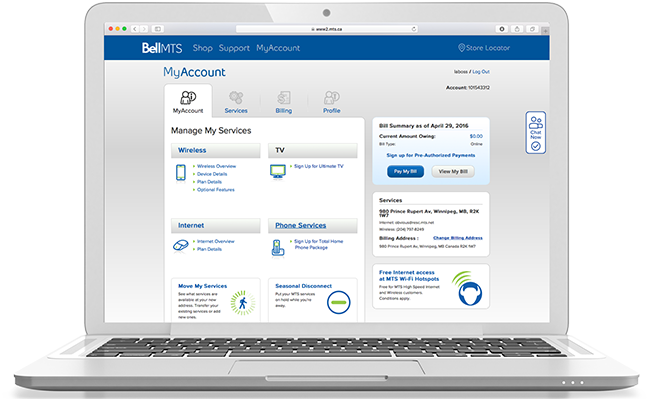 Billing
Interactive view that explains your bill
Check your balance 24/7
Pay your bill anytime, anywhere
Manage pre-authorized payments
Change your mailing address
Online Bill
Enjoy the ease and convenience with these free features and benefits:
Reduce your environmental footprint.
Access up to 2 years of your bill history within 48 hours of signing up.
Receive an email notification when your bill is ready.
View, save and print PDF versions of your bills.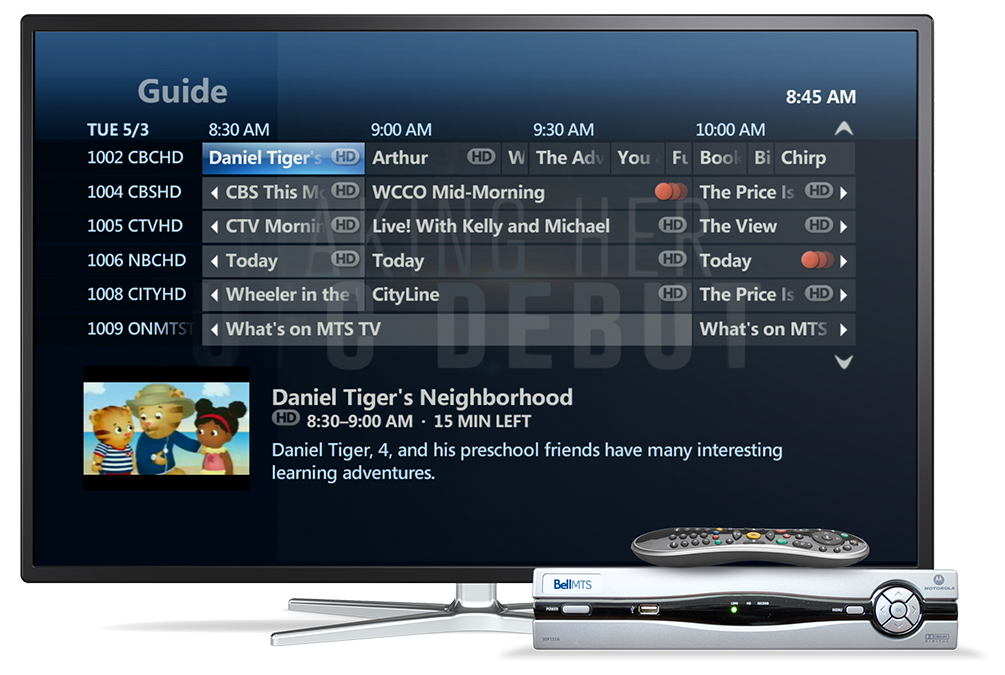 Bell MTS TV
Change channels, access MyPVR, and more.
Easily change your channel packages online through MyAccount and enjoy your new channels within minutes.
Record your favourite shows with MyPVR while you're away. Never miss a show again.
Wireless
View device details, plan details, and optional features
Change your Pick5® and Pick10® numbers
View your contract expiry date
Get user guides and support info
Change or reset your voicemail password
View your current wireless data usage and Travel Passes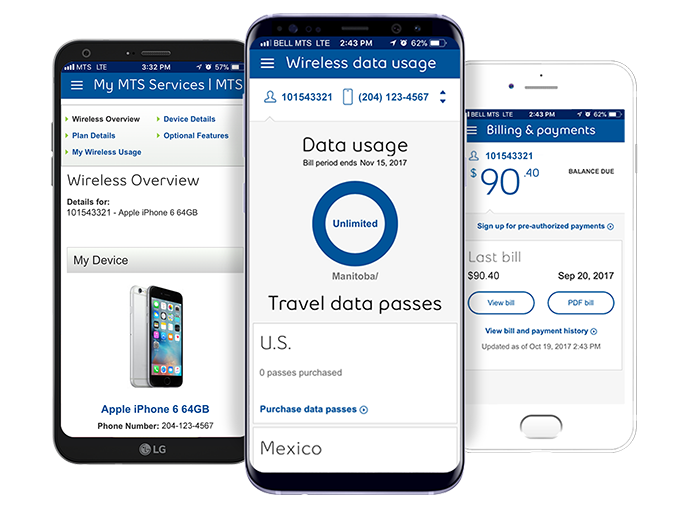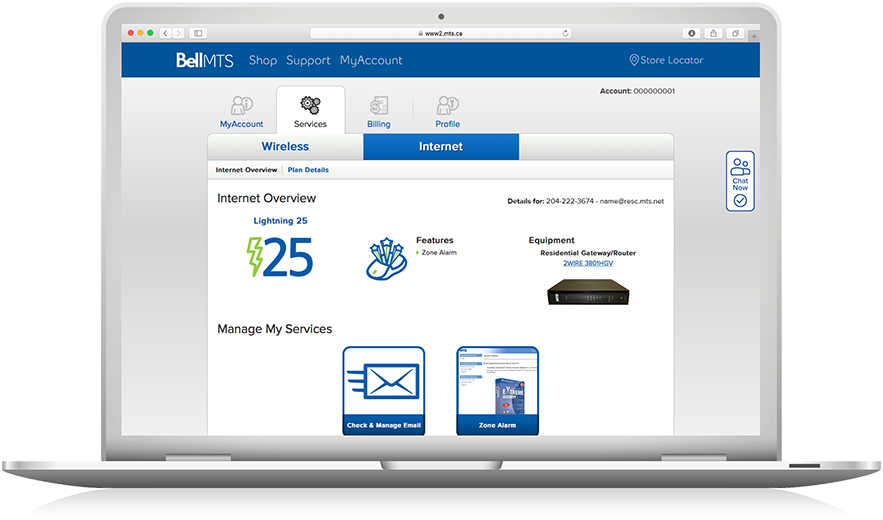 Internet
View your internet details at a glance.
MyAccount includes all your internet plan information in one convenient location.
You can also view your specific internet features to help you make the most of your connection.

Move My Services
Moving made easy with MyAccount.
See which services are available at your new address. Move your existing services or add new ones.
Learn more