Home Phone
Total Home Phone Package
Get all the home phone services you need and use them as much as you want for a great low price.
$ 46. 95 a month
All your local calls.
∞
Unlimited direct-dialed long distance in
Canada and to the U.S. anytime.
4 calling features of your choice.
Low international rates, including over 50
countries at just 3¢ a minute.
No installation fee.
Available when you have Bell MTS Ultimate TV or High Speed Internet.
This package is only available in select communities.
Long distance international rates
Calls to a Landline number
Calls to a Wireless number
Premium Overseas Rates ¹
-
-
Enhanced Overseas Rates ²
-
-
Regular Overseas Rates ³
-
-
Country Code
-
To call this destination dial:
-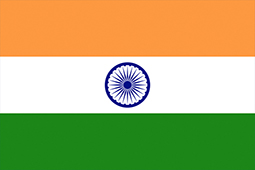 Unlimited India Plan
Talk to anyone you like, anytime of the day, to anywhere in India and never pay more than $10 a month.
Learn more
Things to know
Conditions apply. Offer subject to change. Eligibility is subject to conditions and geographic location. Offer available in Beausejour, Boissevain, Brandon, Carberry, Dauphin, Douglas, Elie, Killarney, Lockport, Lorette, Minnedosa, Neepawa, Niverville, Oakbank, Portage La Prairie, Rivers, Selkirk, Shilo, Souris, Southport, Steinbach, Stonewall, The Pas, Thompson, Virden, Winnipeg and surrounding areas. Residential customers only.
The $45 Total Home Phone Package is comprised of two components: $40 Voice and Feature bundle and a $5 anytime Canada and U.S. Long Distance plan when you have Bell MTS TV or High Speed Internet.
$40 Voice and Feature Bundle: As a condition of the $40 Voice and Feature bundle, you must keep the service for a minimum of 90 days. If you cancel, or become ineligible for the service within the first 90 days, you will be responsible for payment of the installation service charges that you had saved by being a new subscriber to this bundle. Voice and Feature Bundle is priced at $40 per month if Bell MTS is your long distance provider, or $44 per month if you choose a different long distance provider. $5 direct-dialed anytime Long Distance: In order to be eligible for the $5 anytime Long Distance plan, the customer must subscribe to either Bell MTSTV or Bell MTS High Speed Internet, or have a pending order for either of these services. If you cancel your qualifying service, your monthly Long Distance plan will increase from $5 a month to $25. $5 unlimited long distance calling available anytime on direct-dialed voice calls within Canada and the U.S. (including Alaska and Hawaii) and does not include Calling Card, Internet or data long distance minutes. International rates are subject to change. Bell MTS Unlimited Long Distance calling in Canada and to the U.S. is intended for residential calling. Chat or party lines, long distance calls made using 3-Way Calling or multi-party conference calls may be restricted. All calling plans subject to our Fair Use Policy, which outlines our network management practices.
Long distance international rates: (1) Rates apply to the following plans: Total Home Phone Package, First Rate Nickel Anytime, First Rate 24/7, First Rate 15, First Rate 20, and Home Phone Essentials. (2) Enhanced Overseas can be added to plans such as: First Rate Unlimited, First Rate Day or Night, First Rate 24 Hours, First Rate for Business, First Rate Custom, First Rate Preferred and First Rate Contracted. (3) Rates apply to the following plans: First Rate Unlimited, First Rate Day or Night, First Rate 24 Hours and First Rate All the Time. Note: These rates are for calls placed from a landline phone in Canada to international destinations. These rates are not applicable to Calling Card calls placed from international destinations back to Canada. Long distance charges are rounded up to the next full minute. While Bell MTS endeavours to ensure accuracy of this information, sometimes errors can occur. Rates are subject to change without notice.