Plans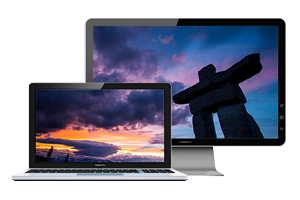 Browse our most popular Fibe Internet plans and choose the plan that's right for you.
All plans include unlimited Internet use and free Internet access at Bell MTS Wi-Fi hotspots.
Available Internet plans vary by location. Find out the plans available to you.
All High Speed Internet plans come with these additional features:
Unlimited Internet usage for worry-free surfing
View additional details
Actual speeds may vary and are not guaranteed. Many factors affect speeds such as location, customer equipment, topographic and weather conditions and network management.
*Introductory offer: Only available to customers who have not had Bell MTS High Speed Internet in the last 3 months. If you would like to make changes to your plan after the promotional period has ended, call Bell MTS. Prices and eligibility are subject to change, and only available in select areas. Some conditions apply. Bundle discount may apply after the introductory period has ended.
In-home Wi-Fi: Installation and/or wiring charges may apply. Wi-Fi extender can be added to any of our Fibe Internet plans. A monthly charge of $4 may apply.
Fibe Internet plans are available on the fibre-to-the-node or fibre-to-the-home network; some plans are only available on the fibre-to-the-home network. For more information please visit bellmts.ca/fibe. Fibe and Bell MTS are trademarks of Bell Canada.
Essential Reach Plans: Service available in select areas. Conditions apply. The service is subject to our Internet Use Policy and our Fair Use Policy for details on our network management practices. Actual speeds may vary and are not guaranteed. Installation fee of $149 applies.