MyAccount Mobile App
The Bell MTS MyAccount app makes it easy to view and manage your services through MyAccount - right from your phone. At this time, our app is only available to residential customers.
Get the app
Download the app from your phone's app store.
What you can do in the app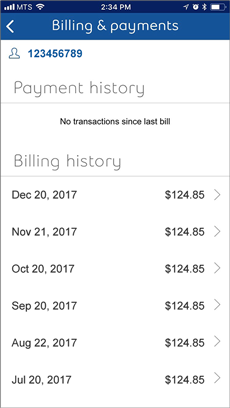 Manage
your bill
View 24 months of bill history
and pay your bill.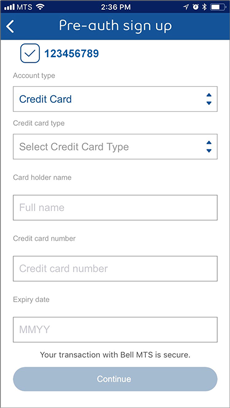 Update your billing
information
Sign up and manage your
pre-authorized payments.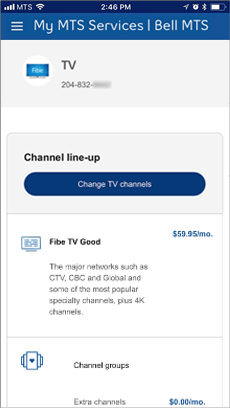 View details about
your services
Get details about your
TV and Internet service.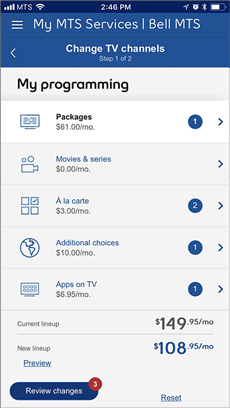 Change your
TV Channel
The TV programming flow is available
for the first time in the app, you can
manage your TV channels.