His Dark Materials S2
New season Mondays starting November 16 at 8 p.m. (CT)
Based on author Phillip Pullman's beloved trilogy, His Dark Materials follows Lyra, a brave young woman from another world.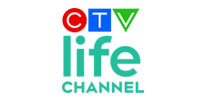 Jamie's Every Day Meals
Mondays at 6 p.m. (CT)
In this brand new series, viewers join Jamie Oliver at his home in Essex, where he is cooking up tasty, healthy recipes from his new book 7 Ways: Easy Ideas for Every Day of the Week. Inspired by his own home cooking, and based around simple, crowd-pleasing family meals that are simple and creative, Jamie mostly uses eight ingredients or less in the recipes, which all aim to be flexible and affordable. Jamie empowers viewers to get in the kitchen and make these fun and fantastic recipes their own, and enjoy really great food every day of the week.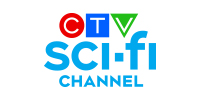 Star Trek Discovery
Thursdays at 8 p.m. (CT)
Commander Burnham (Sonequa Martin-Green) into the wormhole in the second season finale, Season 3 of STAR TREK: DISCOVERY finds the U.S.S. Discovery crew landing into an unknown future far from the home they once knew. Now living in a time filled with uncertainty, the U.S.S. Discovery crew, along with the help of some new friends, must work together to restore hope to the Federation.

KUWTK S19
Thursdays at 7 p.m. (CT)
The Kardashian family tries to recover from the drama of Christmas, Khloe plans a baby shower for her best friend, Malika who wrestles with the reality of becoming a single parent. Kourtney gets into cuddling and breakouts of her comfort zone by forcing herself to be more affectionate. Khloe and Scott begin the next phase of their prank on Kris.