How to tell if a Website is secure
Bell MTS takes your personal account information very seriously, and we take steps to ensure that when you are required to provide account information - that you can do so in a safe and secure manner.
Bell MTS uses a secure connection on any page that requires you to supply your credentials. This secure connection is illustrated by a lock beside the web address.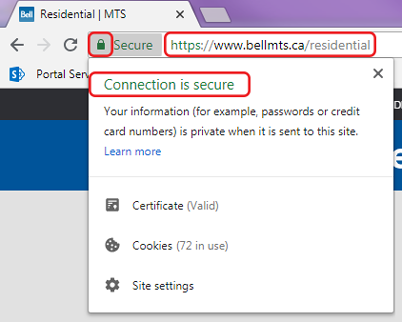 This lock symbol means that it is a secure site, and that it is verified as mts.ca.
If you click on the lock, it shows that it is verified by Thawte, Inc. and is associated with bellmts.ca.
If you receive an email asking you to provide your personal information that does not contain the above verification factors, you should delete the email immediately.