Wire responsibility
Both Bell MTS and customers ("you" or "your") share responsibility for maintenance and repair of wiring. The divide between Bell MTS' responsibility and your responsibility is defined by the demarcation point as illustrated below ("Demarcation Point"). The Demarcation Point identifies where the Bell MTS wiring/cable network ends and where your own wiring begins.
Bell MTS' responsibility:
Bell MTS is responsible for maintenance and repair of outside wiring. This includes wiring to the Demarcation Point from overhead or underground cables. In most cases, there are no charges for repairs on Bell MTS-owned wiring.
Customer's responsibility:
If you own a house or vacation home, the Demarcation Point can be identified by either a small plastic box mounted on the outside of your premise (see image A ) or a connection block in your basement or with other utility connections (see image B). Any inside wiring connected to this box becomes your property and responsibility.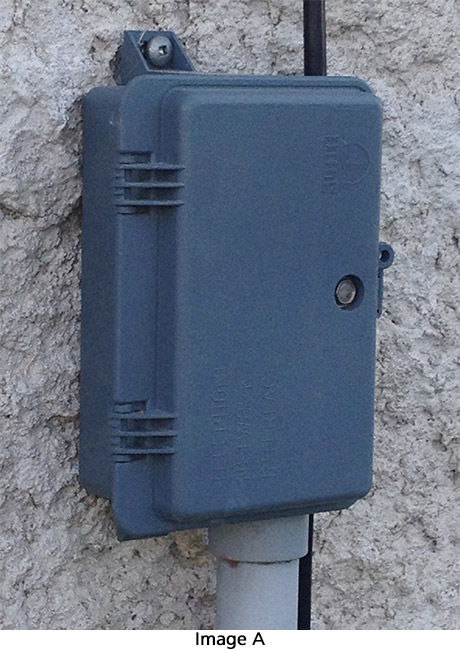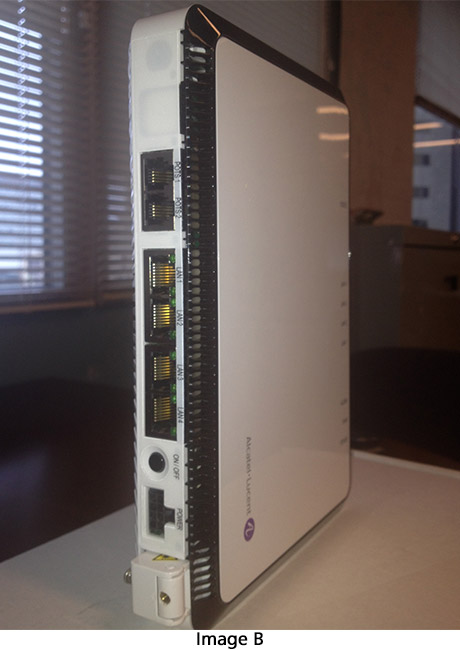 Note:
When this box or any component of the wire must be moved by Bell MTS as a result of a customer request (e.g. house additions/alterations, new garage, etc.), Bell MTS standard charges for labour and materials will apply.
If you rent property, the inside wiring is the responsibility of the building owner. To avoid disputes over unauthorized repair charges, we recommend that you contact your building owner before an Bell MTS service technician is called for a repair appointment.
If you own a condo, wires that are inside or in close proximity of your unit are your responsibility. All other in-building wiring repair and maintenance is the responsibility of your building property manager.
If the wiring problem is inside your home, you can:
Call Bell MTS Repair at 611 or 204 225-5687.
Hire an independent contractor.
Repair the problem yourself.
If you currently subscribe to our WireWatch service, Bell MTS will repair your wiring at no charge. If you do not subscribe to Wire Watch, Bell MTS standard charges for labour and materials will apply.